Can you tell I'm catching up on old pictures today? :). Last week we got Hailey's hair cut for the first time! This girl has some crazy hair. Look back through my posts - you'll see...its wacky. So, a lot of people cringed when I said we got it cut. But...its not so bad. You'll see. So here's her before picture.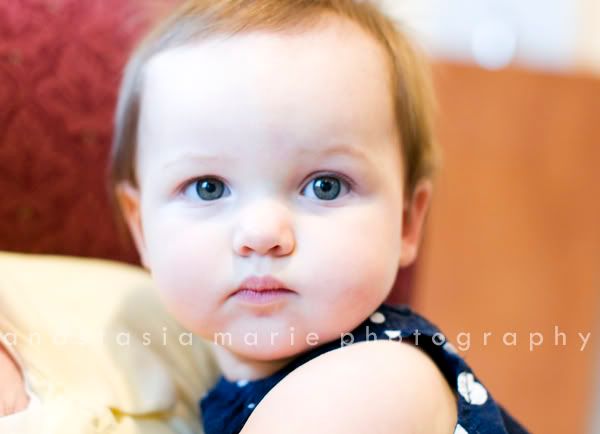 Let me stop right here and say that I scheduled the appointment for half an hour before bedtime...what is wrong with me?!

So she was sleepy to begin with: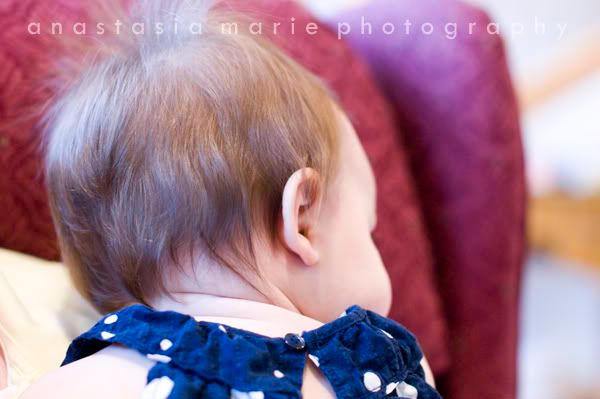 Oooh...a family portrait! :)



She wasn't really too sure what to think of this haircut thing. Luckily she got to sit on daddy's lap. That helped.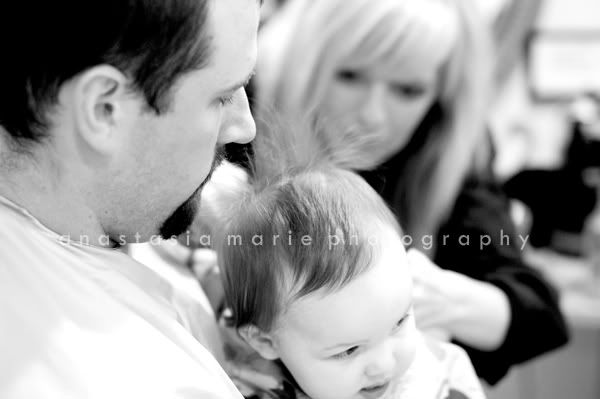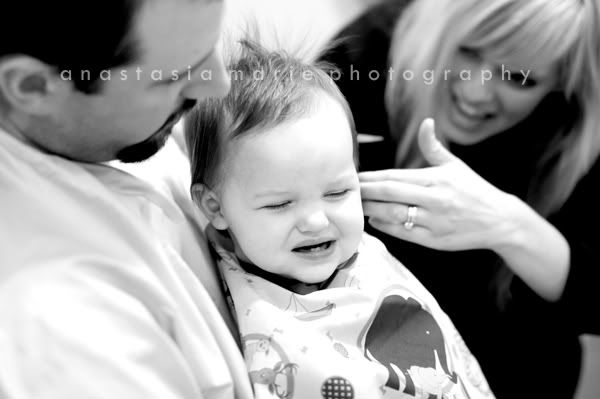 It also helped that I brought cheerios :)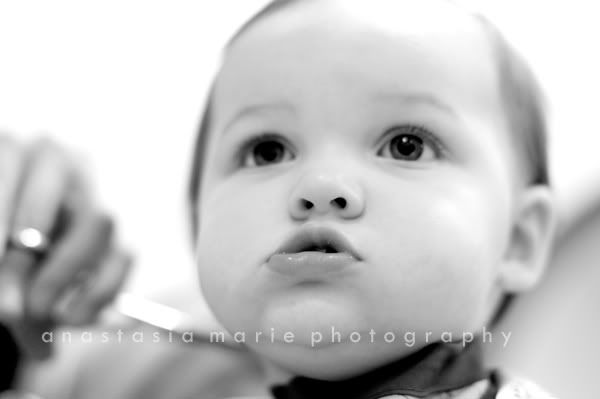 Overall, it went smoothly. Amanda did a great job and followed along with all the head turning and squirming.
My little punks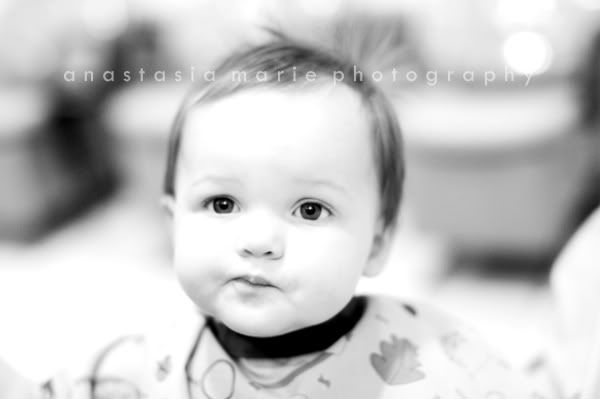 Sigh...yet another milestone. I'm going to be a mess on her birthday!