Sigh...today is finally here. Our little girl is one year old. One year ago today (well, yesterday)I woke up and it turns out my water had broken. Justin thinks Hailey was moving around so much inside that she broke it accidentally, but who knows. She was pretty active that morning, so I guess its possible. We got to the hospital around 9:30 and they admitted me. Hailey really wasn't ready to come out quite yet though because I was still only dilated 1cm, totally thick and she was way high up. So they gave me pitocin right away and I started contracting pretty quickly. Hailey was facing my back which apparently causes horrible 'back labor' and apparently that's the worst kind you can have. So I had to get some neumorphine (sp?) around 6:00pm, which just took the edge off and made me not care that I was in tremendous pain. About midnight, the pain was too much to handle and I decided to get the epidural. It worked for about an hour, but then only one side of my body was getting numb, and then only my left thigh was numb...meaning I was feeling EVERYTHING! To make a really really long story short, she began coming down a little bit, but still facing the wrong way and got pretty stuck around 6cm dilated. I stayed at that point for about 6ish hours and my doctors were convinced I was going to need a c-section because I wasn't progressing and her head was molding so much, but not coming down, plus she was facing backwards. They were busy with another c-section though, so I was kind of put on hold to just hang in there until they were done. Meanwhile, Hailey decided to flip to the right position after a lot of crazy, insanely painful moves my nurse made me do (keep in mind the epidural is NOT working and they just keep giving me more which isn't helping anything, still feeling everything) and I felt like I had to start pushing. So, no more c-section...I'm doing this the old fashioned way...and with no pain meds!!!!! After about 2 1/2 hours of pushing Hailey came out with the cord wrapped around her neck twice and not breathing. Kinda scary for a couple minutes, but they got her going. So after 30 hours of pretty non-medicated labor, she's here and doing great! They were worried a lot could have gone wrong due to the excessive labor time and my water being broken so long before she came out, but looks like she's super healthy and adorable! Seriously the most painful thing I've ever gone through in my entire life times 100! I never ever thought the epidural wouldn't work and I was so not prepared to go through it naturally! But as they say, you forget the pain.

Here are some reminders of last year:
This is me before the Neumorphin (thank you Justin, for taking this picture :P)


And this was me after the Neumorphin


Unfortunatley, the effect wore off after a few doses, otherwise I would have had them pumping that the whole time!!
I almost can't believe this is Hailey


She looks soooo different now! Its incredible!
Ok...so lets just ignore the fact that I had over 30 pounds of fluids running through my body (I had pre-eclampsia for the last part of the pregnancy)...I think 25 of those pounds went straight to my nose! What's up with that?!


Poor daddy didn't get to sleep for a few days - and he didn't have the labor hormones to keep him awake :(.



And now we have this beautiful beautiful baby girl. And to celebrate - Hailey got a cupcake smash!!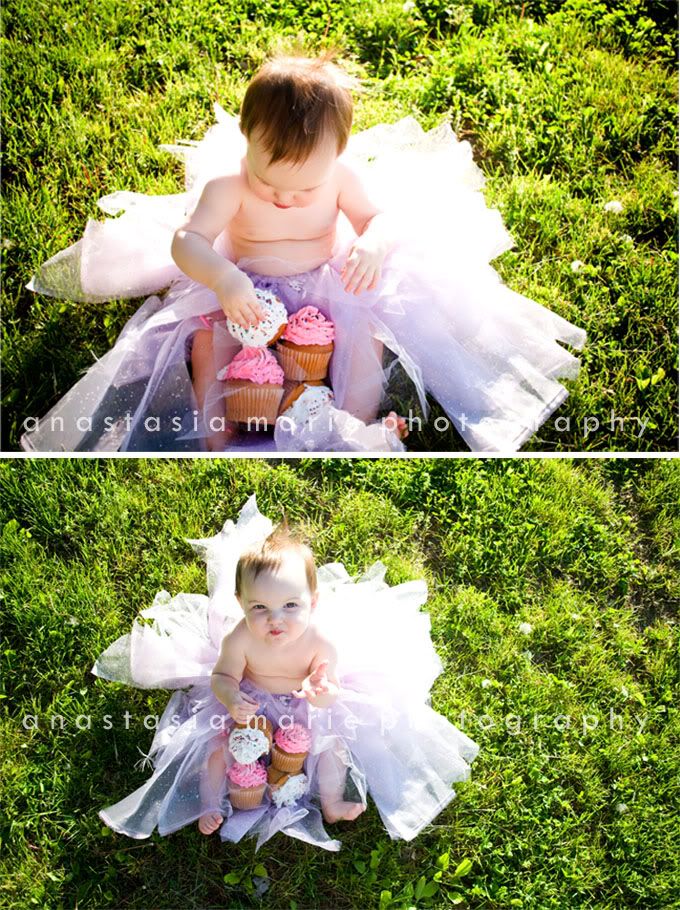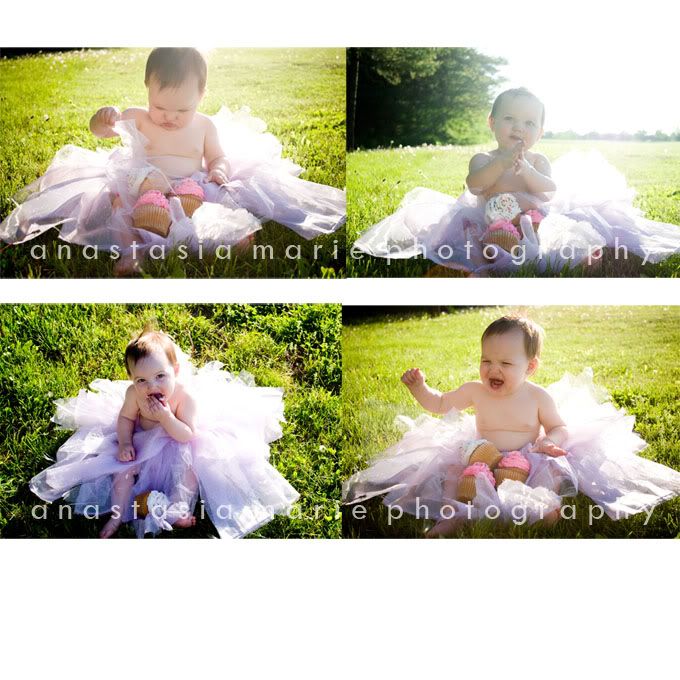 The dogs love their Hailey :)


Wow - sorry for the insanely long post! I'm working on making a 1st birthday package for my photography clients...hopefully I can offer this to you all soon!

Happy Birthday Hailey! We love you so much :).